On this page you will be introduced to the leadership team behind the KSS School of Medicine. If you would like to contact the team below, or the Medicine Workforce Specialty Team, please visit the London and KSS Support Portal.
Professor Nik Patel, KSS Head of School for Medicine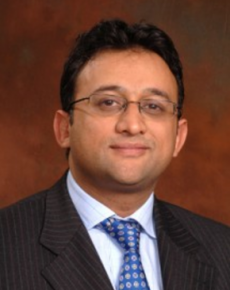 I qualified in 1989 from Guys and St. Thomas and after training was appointed in 1999 as a Consultant Cardiologist in Eastbourne. I practice complex devices and intervention, providing a local acute primary angioplasty service.
After leading the CMT (2009) and Cardiology (2010) programmes I was appointed the Head of School for Medicine for KSS in 2016. More recently I have been the president of the Cardiac Section (2017) and hold the Chair of the Academic Board (2019) at the Royal Society of Medicine.
I have been keen to promote multidisciplinary learning and am the modular lead for the Cardiology MSc at Brighton and Sussex Medical School, as well as the Physician Associates Cardiology module at Canterbury Christ Church University. I am proud of our programme for trainees, which balances wellbeing with training in clinical medicine, research, leadership and teaching.
Dr Burhan Khan, Training Programme Director (IMT)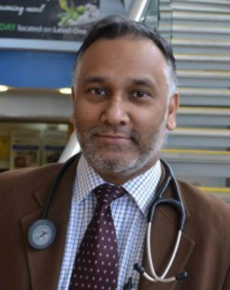 I am a Consultant Physician in Respiratory and General (Internal) Medicine at Darent Valley Hospital, Dartford Kent.
I have been the Royal College of Physicians College Tutor at DVH since 2010 and was appointed Training Programme Director for Core/Internal Medicine for HEE KSS in 2013. I am also an Honorary Clinical Senior Lecturer (teaching) at GKT School of Medical Education, King's College, London and at the Faculty of Life Sciences & Medicine at Guy's and St. Thomas' Hospitals.
Dr Michael Wood, Training Programme Director (IMT)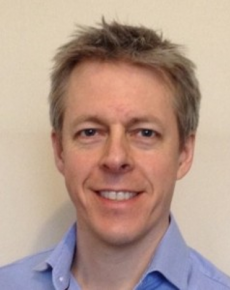 I trained in and around London, with CCST in Respiratory and GIM. My PhD studies were undertaken at the Centre for Respiratory Research (UCL).
After completing my specialist training, I worked in Perth, Australia as senior registrar and locum consultant in Interventional Bronchoscopy.
I returned to the UK to take up a consultant post at Ashford and St Peter's Hospitals in 2006. I became a Training Programme Director for Core Medical Training in 2013 and Deputy Head of School for Postgraduate Medicine in 2017.
I am now part of the team implementing and converted to IMT and sit on the National CMT/IMT advisory committee.
Dr Nicholas Smallwood, Training Programme Director (Acute Internal Medicine)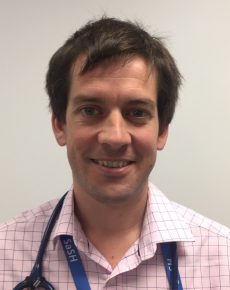 I am a Consultant Acute Physician at East Surrey Hospital in Redhill, having completed my training in AIM in the KSS Deanery in 2017.
I am passionate about improving the training and image of the speciality, and have been lucky enough to represent trainees and new consultants on SAM Council over the last few years.
Dr Roger Duckitt, FRCP MBChB FEFIM, Training Programme Director (Acute Internal Medicine)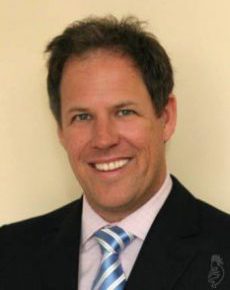 I am a Consultant Physician in Acute Internal Medicine working on the South Coast of England in Worthing Hospital, where I have been since 2009. I trained in Cape Town but completed my specialty training in Acute Internal Medicine in the Wessex Deanery.
I have been involved throughout the evolution of Acute Internal Medicine as a specialty through the RCP, the Society for Acute Medicine and HEE KSS. I have represented the specialty at every level from trainee through to consultant.
I have been fortunate in working with inspiring people along the way and look forward to an exciting future for the AIM specialty.
Dr Emma Topham , Training Programme Director (Dermatology)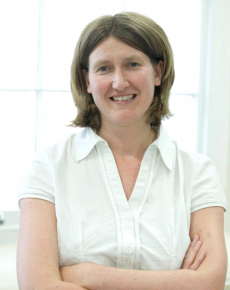 I trained as an undergraduate at Gonville and Caius College, Cambridge and completed my clinical training at Oxford University. I trained as a SpR in dermatology on the North West Thames rotation at St Mary's Hospital, Chelsea and Westminster Hospital, and Charing Cross Hospital. I was appointed to Brighton as a consultant in 2005.
I enjoy the variety in dermatology and have specialist interests in psoriasis, skin cancer and skin surgery. I have always been interested in medical education and am the lead for the dermatology undergraduate teaching at Brighton and Sussex Medical School. I enjoy my role as educational and clinical supervisor to trainees and became TPD for dermatology in 2015.
I am committed to developing training opportunities in dermatology across the KSS region and have a good working relationship with trainee representatives and members of the dermatology STC. The shape of training and the move to offer care closer to home will both affect future service delivery in dermatology; it is very important that training needs for dermatology trainees are recognised and prioritised.
Dr Deborah Ruth Bosman, Training Programme Director (Endocrinology and Diabetes Mellitus)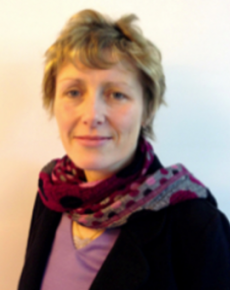 I graduated from Kings in 1992 with an intercalated degree working with pancreatic islet cells. My postgraduate training was focused in Wessex and my research culminated in the attainment of an MD.
My interest in Diabetes and Endocrinology came from both a family experience and from working with inspirational supervisors. I developed a keen interest in diabetes foot and other diabetes complications. More recently I have been helping to support and develop Bariatric services in Chichester, with its leading reputation.
My role in education as College Tutor and more recently TPD stems from a keenness to continue the work of previous colleagues to encourage and, via the HEE KSS programme, develop champions in our specialty to ensure ever-improving care for the benefit of patients living with the challenges of these long term conditions.
Dr James Clark, Training Programme Director (Endocrinology and Diabetes Mellitus)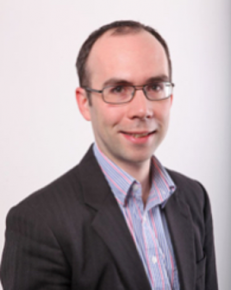 I trained at Oxford University, including a BA in Physiological Science, before completing clinical training at UCL. I went on to train in Diabetes & Endocrinology in the South West Thames rotation, and was appointed as a consultant in 2010. My attraction to the specialty comes from its broad range, with a balance between the holistic care of patients with chronic disease and the intellectual challenge of diagnosing complex endocrine presentations.
I developed my interest in education via my role as an educational supervisor, and as TPD I am committed to developing training opportunities across the region and ensuring that our programme is attractive and responsive to trainees' needs.
Dr Fergus Chedgy, Training Programme Director (Gastroenterology)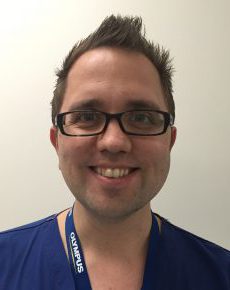 I am a Consultant Gastroenterologist at Brighton and Sussex University Hospitals with a special interest in advanced endoscopy. I initially trained in the South West Thames rotation but transferred to KSS at its inception. I took a 2-year OOP in advanced endoscopy with Pradeep Bhandari in Portsmouth.
I am passionate about training in gastroenterology and am keen to develop training opportunities within the region.
Dr Matthew Cowan, Training Programme Director (Gastroenterology)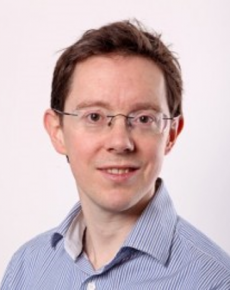 My undergraduate and registrar training number were based in the old South West Thames Deanery, which means that I have practical experience of training in many of the hospitals in Surrey and Sussex. In addition, I have worked in, and maintained links with, many of the London teaching hospitals. Gastroenterology is a challenging and rewarding career requiring a unique mix of practical and clinical skills with some of the sickest medical patients in the hospital, as well as a large outpatient caseload.
My desire as TPD is to develop a training programme that is responsive to the individual needs of trainees on the rotation, to ensure they achieve their full potential to gain a fulfilling career as Consultant Gastroenterologists.
Dr Ursula Davies, Training Programme Director (General Internal Medicine)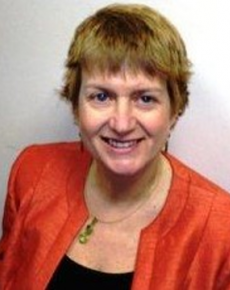 My greatest pleasure as a medical educator has been the opportunity to support and mentor so many of our KSS trainees in General Internal Medicine; it is a real privilege to see them flourish in their chosen specialty careers. As a member of RCP GIM Specialty Advisory Committee since 2007 I presently lead for Certification including specialist registration via the CESR route. I am an external assessor for GIM PYA and PACES examiner.
My Masters degree is in Postgraduate Clinical Education, with a special interest in language analysis in Case Based Discussion. I am honorary clinical senior lecturer at Brighton and Sussex Medical School and joint lead for our exciting new KSS / BSMS MSc programme in Internal Medicine. ​
Dr Sam Panthakalam, Training Programme Director (General Internal Medicine)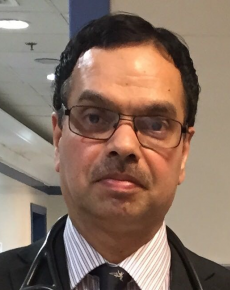 I am the current Training Programme Director in General (Internal) Medicine for HEE KSS. I have held the post of Clinical Lead for Rheumatology for four years.
I have special interests in musculoskeletal ultrasound, both as a practitioner and a trainer, and Paediatric/Adolescent Rheumatology.
I have a passion for education and am the Sub-Dean and Honorary Clinical Reader for Brighton and Sussex Medical School. I have a special interest in simulation training, which I organise for all levels. Additionally, I hold regional training days for GIM registrars across the Deanery. Locally, I have also provided COVID-19 simulation training for all the staff (nursing and medical).
I host and examine PACES, domestically and internationally.
Dr Debbie Williams, Training Programme Director (Genitourinary Medicine )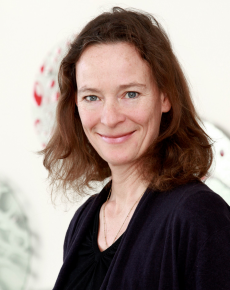 I trained at Sheffield University and did my specialist training at The Mortimer Market Centre, UCL and became a consultant in Brighton in 1998. I am interested in all aspects of the specialty but have particular interests in the renal complications of HIV, the transition of adolescents into adult care and the management of chronic GU problems. I have been the TPD since 2010 and enjoy running and developing this popular and dynamic programme.
Dr Iain Wilkinson, Training Programme Director (Geriatric)
I am a consultant ortho-geriatrician at Surrey and Sussex Healthcare NHS Trust and run a movement disorder unit in Crawley and Horsham. I have interests in medical education and together with a faculty have set up and present the regular MDTea podcast, as well as delivering the simulation training in both acute and community settings. I run the regular training day programme as part of the KSS geriatric medicine rotation and through this the programme focuses on leadership, quality improvement work, research and educational skills in addition to the core curriculum. I also sit on the BGS Education and Training Committee and co-lead the regional PD UK Excellence Network.
Dr Catherine Sargent and Dr Gill Jones, Training Programme Director's (Infectious Diseases and Medical Microbiology)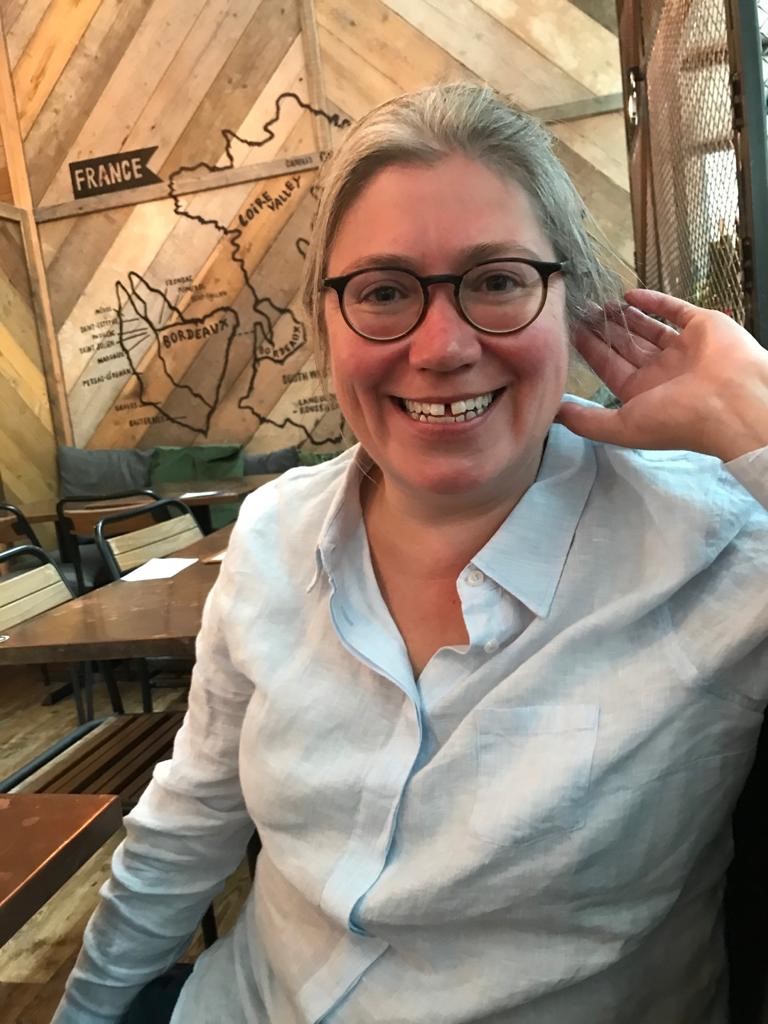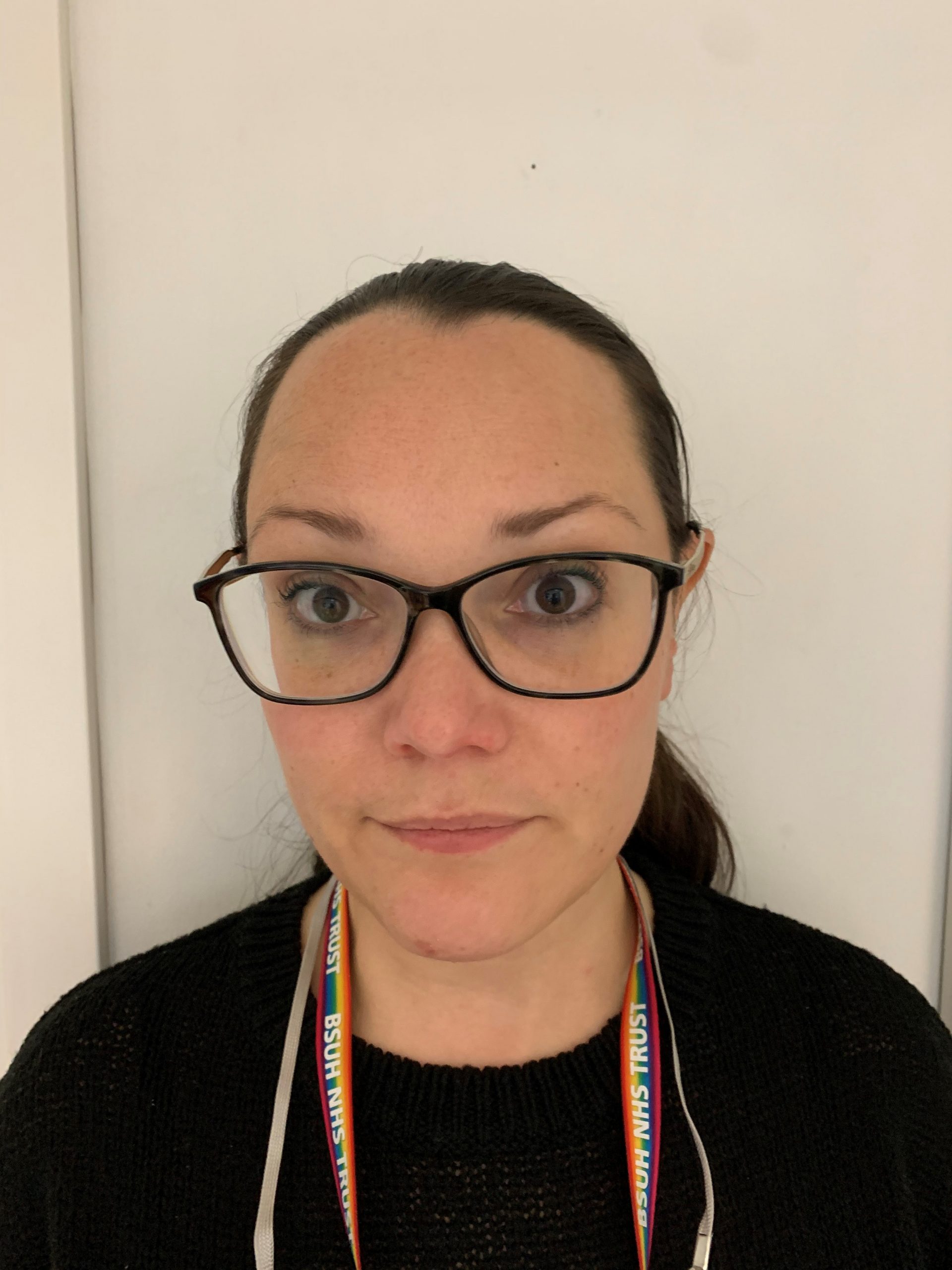 Catherine Sargent and Gill Jones have been Joint Training Programme Directors for KSS IDMM training since February 2021. They both work at University Hospitals Sussex and are based at the Royal Sussex County in Brighton.
Gill is an Infectious Diseases and Microbiology Consultant. She studied at Guy's, King's and St Thomas' School of Medicine. Her specialist training was at KSS. Gill is a member of the local negotiating committee and is a Personal Tutor for the Medical School. Gill's areas of interest include haematological infection, fungal infection and the management of bone infection.
Catherine studied Medicine at St Hilda's and Green College at the University of Oxford. Her specialist training was in Infectious Diseases and General Internal Medicine in the Oxford Deanery. Catherine now enjoys the diagnostic challenges of Acute Internal Medicine and Infectious Diseases and leads the Infection Prevention Control Team. Catherine is an MRCP(UK) examiner, a member of the MRCP Part 2 Exam Question Board and was previously involved in the Question Writing Group for the Infectious Disease SCE. She is an RCP censor.
Both Catherine and Gill are passionate about mentoring younger doctors helping them to successfully shape productive careers. They are both Clinical and Educational Supervisors and deliver the BSMS Year 4 Infection Curriculum.
Dr Shane Delamont, Training Programme Director (Neurology)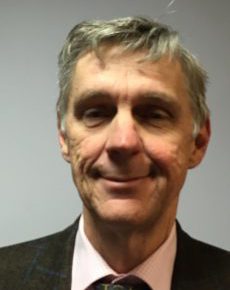 I am a Consultant Neurologist having trained in Australia, New Zealand, Scotland and London. I was appointed to King's College and Darent Valley Hospitals in 2002 and I am an Honorary Senior Lecturer at KCL. My clinical areas of interest are in epilepsy and the impact of neurological disease on behaviour. I have had a longstanding interest in the processes needed to deliver effective healthcare and the role of education and training in this.
After being an educational supervisor, I was appointed TPD KSS for Neurology in 2018. We aim to create an enjoyable, rounded and tailored programme for our trainees.
Dr Clare Castledine, Training Programme Director (Renal)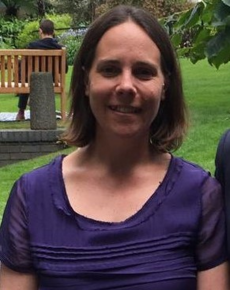 I qualified from Sheffield, trained in North Thames, and have been working as a Consultant Nephrologist since 2014.
I became the TPD in 2017 and am also both a clinical and educational supervisor. The other half of my week is working with the medical school as a senior lecturer leading on assessment throughout the undergraduate course.
My clinical practice involves transplantation, general nephrology and the biopsy service. The Sussex Kidney Unit provides all aspects of adult and adolescent renal care except "acute transplantation".
I have an interest in variations in delivered care and lead for KQIP regionally as well as undertaking research in this area.
Dr Katherine Hurt, Training Programme Director (Respiratory)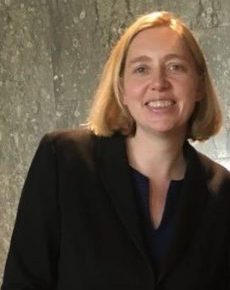 I graduated from The Royal Free and University College London in 2000. I did my higher respiratory training in London and the South East. I spent three years at The Royal Brompton Hospital gaining clinical experience in cystic fibrosis, bronchiectasis and complex infection. I took part in cystic fibrosis-related research and was the clinical tutor for Imperial's Respiratory Medicine Msc. I took up my consultant post in 2012 at Brighton and Sussex University Hospitals. I have an honorary post with Kings College Hospital along with this. I lead the bronchiectasis and respiratory infection service in Brighton.
I've always had a passion for education and trainee and student wellbeing.
I completed my PG cert in Medical Education during my higher training and take an active part in undergraduate medical education. In 2016 I became the director of student support at Brighton and Sussex medical school.
I became the TPD for respiratory medicine in KSS in 2015. I am entirely committed to offering and developing high quality respiratory training in the region. The region offers a full range of speciality services
I love living on the south coast. I sea swim, stand up paddle board and the KSS region is a great base for families and individuals alike. Please do contact me if you are thinking about a respiratory career in the region.
Dr Deepak Jayaram, Training Programme Director (Respiratory)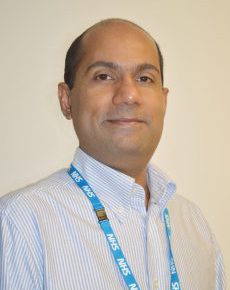 I trained as a Registrar in South London and was appointed as a respiratory consultant at East Surrey Hospital in 2013. My love for respiratory medicine stems from the great mix of challenges that the specialty provides, as well as the very hands-on approach that the specialty requires.
I was appointed Training Programme Director in 2017 and have been passionate about continuously improving training in our region. I am very fortunate to work in a team that is responsive and dedicated to delivering high quality training in KSS.
Dr Rod Hughes, Training Programme Director (Rheumatology)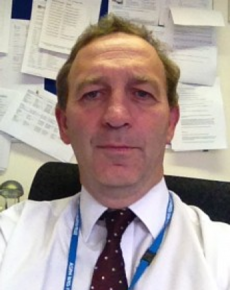 I have been the Rheumatology TPD since 2013 and an educator since 2004. I have a long term interest in teaching and educational supervision since well before the introduction of the e-portfolio and today's focus on specialty education and training. My first 'house officer' post was in rheumatology at the London hospital and rheumatology has been a main clinical and academic interest since then.
I have researched and published on many subjects over the years and have a special interest in inflammatory arthritis, the use of supplements in rheumatology and health service issues such as adherence to medication. I now pursue an increasingly busy educational agenda and have a focus on trying to increase the quality of education supervision for all trainees.
Dr Kath Pasco, Training Programme Director (Stroke)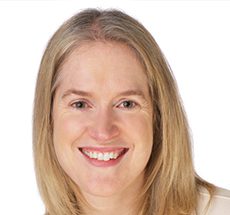 I have been overseeing training in Stroke Medicine in HEE KSS over the last few years. I enjoy working with trainees to develop and tailor programmes to their needs and to equip them with the key skills they will need to work as consultants in Stroke Medicine. I am enthusiastic about the opportunities offered at all our posts in HEE KSS and am interested to ensure all our trainees have an excellent learning experience and achieve what they want and need from their Stroke year. My own training background has been in Geriatric Medicine – I undertook my own training in Stroke before the sub-specialty and CCT was well established – and now work as a Consultant in Stroke Medicine and am therefore familiar with the challenges and rewards of this specialty.
Dr Paul Reynolds, Training Programme Director (Geriatric)
Dr Benjamin Field, Training Programme Director (ACCS/IMT)
Dr Susan Ellery, Training Programme Director (Cardiology)
Dr Nicholas Pegge, Training Programme Director (Cardiology)
Dr Derek Harrington, Training Programme Director (Cardiology)