On this page you will be introduced to the leadership team behind the KSS School of Emergency Medicine and be provided with contact details for KSS trainee representatives and the Royal College of Emergency Medicine team. If you would like to contact the team below or the Emergency Medicine Workforce Specialty Team, please visit the London and KSS Support Portal here.
Nandita Parmar, KSS Head of School for Emergency Medicine and ACCS Committee Chair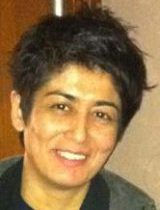 I am a consultant in Emergency Medicine at University Sussex Hospitals NHS Foundation Trust and Head of School for Emergency Medicine for KSS and ACCS committee chair.
Having graduated from St George's Hospital Medical School, I trained in London and obtained my CCT in Emergency Medicine in 2012. I am also a trust appraiser, RCEM Training Standards Committee member, RCEM KSS leadership lead and a college examiner for RCEM examinations.
Emergency Medicine and ACCS is such a fun and exciting specialty which is evolving all the time towards bettering patient care, and it is a privilege to be involved in doctors' training to help them achieve their full potential in this wonderful specialty.
Dr Helen Cannon, Training Programme Director for Higher Trainees ST5-ST6 Emergency Medicine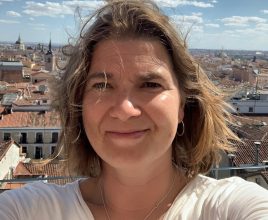 I am an Emergency Medicine Consultant at St Peter's Hospital, Ashford & St Peter's NHS Trust in Chertsey, Surrey and became TPD in February 2022.
I went to medical school at Manchester University, and trained in London, initially doing MRCP and then on the SW London Emergency Medicine rotation, CCTing in 2011.
As an Emergency Medicine Consultant, I was Clinical Lead of the department for 4 years, I am the Trust Trauma Lead, and I am a trust appraiser. I am a member of our local LNC and am an Educational and Clinical supervisor.
I have been an RCEM examiner for many years and have examined across all exams and levels. I also am a question writer for the primary both SBAQs and OSCE.
I was a Clinical Educator at St Peter's during the CEED pilot for 2 years.
I am also one of the KSS HEE EM SuppoRTT Champions since 2019 to improve the experience of trainees who have had time out of programme.
I believe that our pastoral role is vital in Emergency Medicine, which is a truly rewarding, exciting but personally demanding specialty with multiple pressures on ourselves and our time. A proper work life balance is key and having a supportive and understanding network of colleagues helps this immeasurably. All this works to improve the care that we can provide to patients.
.
Dr Lorraine App- Training Programme Director for Intermediate Trainees ST3-ST4 ACCS Emergency Medicine

I am a consultant at Frimley Park Hospital in Surrey and Intermediate TPD for Emergency Medicine trainees. I am an educational supervisor, a Trust appraiser and more recently the EM Speciality Tutor.
Following a career in IT, I studied medicine as a mature student at the University of East Anglia graduating in 2008. I stayed in Norfolk for ACCS training and after an ICM Clinical Fellow post moved to KSS for higher speciality training.
Since my CCT in 2017 I have worked at Frimley as a consultant with a real interest in making a difference to the working lives of EM doctors. Emergency Medicine relies on compassionate leaders and constructive teamwork and making sure that everyone feels able to deliver high quality care, have a good work-life balance as well as feel energised and motivated are key factors in promoting these principles.
As TPD I want to ensure that trainees feel supported and empowered throughout their training. I am very approachable and look forward to working with you all.
.
Dr Jonathan Leung, Training Programme Director for ACCS Emergency Medicine (ST1-ST2) Trainees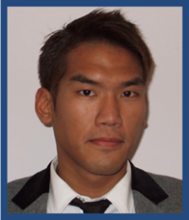 I work as a consultant in Emergency medicine & Intensive care medicine In East Kent Hospital University Foundation Trust with a special interest in Pre-Hospital Emergency Medicine, Trauma, resuscitation, ultrasound and ECMO care. I have the privilege to serve across KSS deanery as a pre-hospital doctor as well as an EM consultant in both Royal Sussex County Hospital and Air Ambulance Kent, Surrey, and Sussex. In terms of medical education, I am an Honorary Senior Clinical Lecturer at Queen Mary, University of London.
I graduated from Bart's and The London Medical School, where I developed my interest in resuscitation medicine & Trauma. I was trained as the first-generation of ACCS trainee in KSS Deanery and completed my training in Northeast London Deanery as a Higher speciality trainee in 2016.
After CCT, I have briefly worked as a consultant in emergency medicine at Bart's Health, while working as a pre-hospital doctor in Air ambulance Kent, Surrey and Sussex. In 2017, I took up a consultant post in EKHUFT and BSUH. I have had experience as a research lead, ACCS trust faculty lead, and Emergency medicine college tutor.
As a TPD, I aspired to deliver excellent training in line with the fast-evolving training curriculum. I aim to reinforce the training around ultrasound, Practical skills and knowledge translation. I feel incredibly privileged to be able to support the new generation of future EM consultants.
Trainee Representatives
The KSS Emergency Medicine trainee representatives are:
Reham Koondhar, ST3
rkoondhar@gmail.com
Bethan Herring, Higher trainee
bethan.herring@nhs.net