On this page you will be introduced to the leadership team behind the HEE KSS School of Obstetrics and Gynaecology. If you would like to contact the team below or the Obstetrics and Gynaecology Workforce Specialty Team, please visit the London and KSS Support Portal here.
Melanie Tipples, KSS Head of School for O&G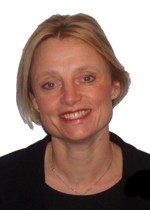 I have been a Consultant Gynaecologist at St Richards Hospital since 2007. Since appointment I have been involved in education and was appointed as the College Tutor in 2008 and Training Programme Director for HEE KSS in 2009. During this time, with support from the workforce team, Head of school and Training programme Director for Higher trainees, I have delivered a rolling training programme covering key topics through all the units within HEE KSS. Alongside this role I have supported the Medical Training Initiative, which is run through the RCOG, bringing trainees into the United Kingdom to train and gain qualifications with the aim of sending them home better placed to improve healthcare in their country of origin.
At St Richard's Hospital I am the Cancer Unit lead and Colposcopy lead as well as lead for Gynaecology Ultrasound. Outside of work my husband and I enjoy a busy family life with our four children and my dog, Bella, a Hungarian Vizla.
I believe that the training programme is the trainees' programme and they need to be actively involved in its development and delivery.
Zoe Woodward, ST1-2 Training Programme Director and e-Portfolio Champion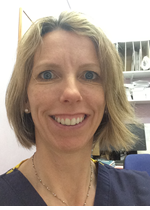 I graduated from Kings College London and have been a consultant at QEQM since 2009. I have a general job, with special interests in Minimal Access Surgery and Office Gynaecology. I am the trust lead for the Early Pregnancy Service and Acute Gynaecology.
I have been college tutor at QEQM since 2015 and TPD for the ST1-2's since 2016 and the e-Portfolio Champion. I am very keen to nurture a contented and well-rounded group of junior doctors. I try to promote a balance between training and service requirements but also between life inside and outside the hospital. I have a busy time outside of work with my teenage children and 2 dogs. I also participate in middle- and long-distance triathlons. I would always welcome any trainee to contact me with anything that they think I might be able to assist with.
Padma Vankayalapati – ST3-5 Training Programme Director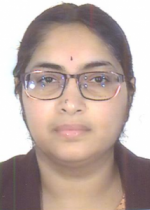 I am a consultant at Medway NHS Foundation Trust. My special interests are Maternal Medicine and Fetal Medicine. I am also college tutor for Obstetrics & Gynaecology at Medway.
I have been Training Programme Director for ST3 -5 Obstetrics & Gyanecology trainees in KSS since November 2016.
I am easily approachable to trainees and provide guidance and support regarding various issues related to training. I have an overarching responsibility for Interim reviews and ARCP.
I strive to support trainees during their training time in KSS, ultimately to help them achieve their ambitions and goals for their career and to excel in their profession.
Catherine Wykes – ST6-7 Training Programme Director and Advanced Training Specialty Module (ATSM) Director
Rebecca Malick – Training Programme Director for Regional Training Days and Return to Training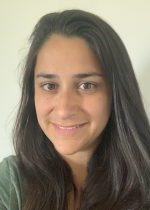 I am a Consultant Obstetrician and Gynaecologist at Brighton and Sussex University Hospitals NHS Trusts and am based mainly at Princess Royal Hospital in Haywards Heath. My special interests are minimally invasive surgery, endometriosis and gynaecological scanning.
I qualified from the University of Aberdeen, however did all my O&G training in London/KSS.
I have been a consultant since May 2018 and Training Programme Director for regional training (ST3-7) and return to training since March 2019. Outside work I have a busy life with twins and a dog and try to fit in a bit of kayaking when I can!
Ruth Mason, Workforce Behaviour Champion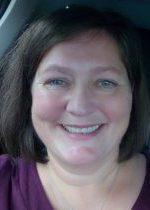 I've been a consultant in O&G at Western Sussex Hospitals (Worthing) since 2010, having trained in Wessex. I have a special interest in developing and promoting good workplace behaviours throughout your training and have been the RCOG Workplace Behaviour Champion for KSS since the inception of the role.
I welcome contact from you in regard to difficult behaviour you might experience. My aim is to support you to manage any difficult behaviours you experience to ensure that both you, and future trainees, enjoy their time in KSS and can learn without concerns.