We are a committee of appointed specialty trainees chosen to act as representatives of their peers within Obstetrics & Gynaecology training in KSS. As an organisation of committed individuals, we aim to be a cohesive and visible voice to improve trainees' experience and the quality of their education and training, as well as provide feedback and help to shape new initiatives within our region.
We aim to foster a supportive and inclusive sense of belonging within the trainee body and specialty within KSS and to act as an effective interface between the trainees and the deanery.
Trainee representation is considered a vital component of a good training programme and Obstetrics and Gynaecology have an active group of trainee reps across KSS.
Dr Iranthi Meththananda, Trainee Representative (Chair)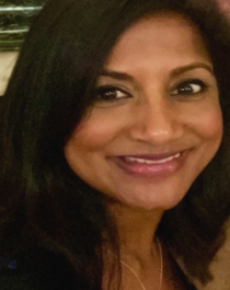 I am a higher trainee who graduated from University College London in 2010 and prior to this I undertook a PhD. My interests are early pregnancy and reproductive medicine and I have undertaken a clinical fellowship in early pregnancy and gynaecology scanning at University College London Hospitals NHS Foundation Trust.
I am passionate about improving training in O&G and I have set up various teaching courses. Outside work I look after my two children, enjoy travelling and going to music festivals.
Contact: i.meththananda@nhs.net
Dr Charlotte Wyeth, Trainee Representative (ST1-2 and Social Media)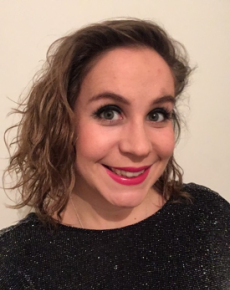 I graduated from Cardiff University then completed my foundation years in Oxford and Milton Keynes. I currently work at Queen Elizabeth and Queen Mother Hospitals, Margate, and worked at Medway for my ST1. I am also one of the KSS reps for the UKARCOG so I take an active interest in audits and quality improvement. When not working I enjoy catching up with friends, CrossFit, food, and travelling.
Contact: charlotte.wyeth@nhs.net
Dr Miriam O'Kane, Trainee Representative (ST3-5)
I am currently an ST6 working at Kings' College Hospital and intend to pursue a career in Urogynaecology. I have a keen interest in maternal medicine and high-risk obstetrics, but I haven't quite yet figured out how to marry all three! I am a bit of a nomad, having hailed from the 'wilds' of Northern Ireland originally, trained in Scotland and then moved to the 'deep south' for O&G training, with a sojourn working in South Africa along the way. Since then I have managed to cross all three county lines, and more, during my time as a trainee, as well as working in Queensland, Australia. My wanderlust is not only limited to work, but also pleasure, and if you give me a ticket to the bleakest place on earth, I will probably go! When not galivanting I am geeking out on music, yoga, and hiking.
Dr Gina Michel, Trainee Representative (ST6-7)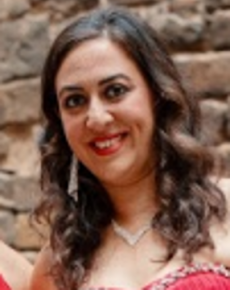 I joined the trainee committee in January 2019. I graduated from the University of Bristol in 2009 and joined the KSS run-through training programme straight after foundation training. I have worked in various hospitals in Surrey and Sussex and my areas of special interest are ambulatory gynaecology, gynaecological ultrasound, and minimal access surgery. I also have a keen interest in medical education and have a postgraduate certificate from the University of Dundee. The majority of my spare time is spent chasing after my two young children, but when I have some time my hobbies include salsa dancing, exercise, foreign food, and travel.
Contact: g.michel@nhs.net
Dr Anna Stienen-Durand, Trainee Representative (LTFT and Behaviour)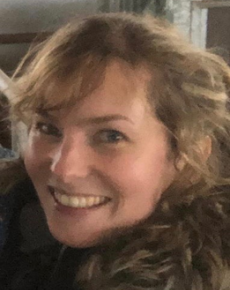 I graduated from St. Georges Hospital Medical School in 2009 and was lucky enough to start my training within the first cohort of O&G trainees from an independent KSS deanery in 2011. Since then I have mainly worked on the south coast, but I am currently on maternity leave following a Less Than Full Time (LTFT) ST6 year at Worthing Hospital. I have a special interest in medical education, in which I am studying for a Masters, and I also stepped out of programme for a year in 2016 to pursue my interest in undergraduate O&G training. Clinically, I am undertaking an ATSM in Acute Gynaecology and early pregnancy and I have a keen interest in ambulatory gynaecology.
Dr Tara Giancchino, Trainee Representative (Ultrasound)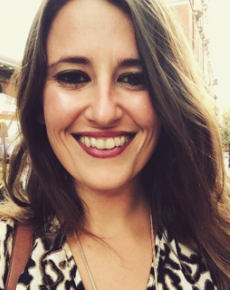 I am from sunny Malta where I graduated and completed my foundation training. I moved to the UK in October 2017 for specialty training and now I am working at Medway Maritime Hospital. High-risk obstetrics and fetal medicine are my clinical areas of interests and I am fully committed to improving training in ultrasound as this is an invaluable skill in O&G. Outside of work I enjoy reading and travelling to discover new cities and cultures. I also love running and training to run marathons!
Contact: tara.giancchino@nhs.net
Dr Rachel Odonde (aka Ibi), Trainee Representative (Return to Training, Wellbeing, and Support)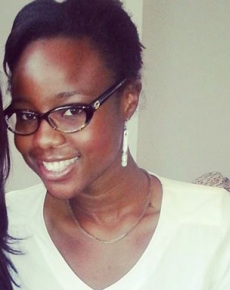 I am currently working at the Royal Surrey County Hospital. I started training back in 2014 and I have enjoyed my time in the KSS Deanery thus far. I do not for one second regret entering the wonderful world of O&G and I have been a Deanery representative since 2014. I have a special interest in Global/Public Health and I want to foster an interest in Abortion Care, Forensic Gynaecology and Sexual Health.
I have been privileged enough to take an Out of Programme in pursuit of some of my interests so far. Fortunately, work is not everything and in my spare time, or whatever is left, I enjoy travelling, playing netball and cooking weird and wonderful things.
Dr Michael Adamczyk, Trainee Representative (Laparoscopy and BSGE)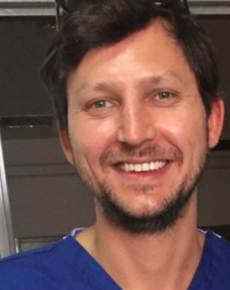 I am currently working at Queen Elizabeth and Queen Mother Hospital in Margate. My areas of interest are teaching and training in minimal access surgery (MAS), endometriosis, pelvic pain, and neuropelveology and I am an active member of BSGE, ESGE, and ISGE. Over the past couple of years, I have been heavily involved in shaping the future of laparoscopic training not only locally but also on an international level. As part of my global commitment to teaching in MAS, I have started an annual laparoscopic working in the Hoima General Hospital in Uganda. I am very excited to introduce trainees to the new laparoscopic training scheme starting locally in 2020.
Dr Samirah Toure, Trainee Representative (RCOG)
I am a LTFT trainee currently working at Darent Valley Hospital in Kent. My clinical interests are maternal medicine and sexual and reproductive health. Outside of work, I am the servant of a tiny human who takes up all my spare time!
Dr Ashwin Kalra, Trainee Representative (E-Portfolio)