Professor Jo Szram, KSS Postgraduate Dean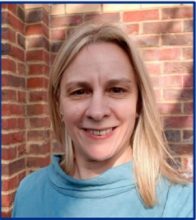 Professor Jo Szram trained and worked in Cambridge, Peterborough, Leicester, Nottingham and London. She is a consultant respiratory physician specialising in occupational lung disease at Royal Brompton Hospital, part of Guy's and St Thomas's NHS Foundation Trust and began the role of KSS Postgraduate Dean in July 2022. She was previously working as a clinical advisor for HEE's medical reform programme, leading on the enhance (Enhancing Generalist Skills) and Flexible Portfolio Training (FPT) programmes. She chairs Medical Education Leaders UK (previously NACT UK), which represents and supports directors of medical education and other postgraduate educational leaders across the four nations to champion improvements in education for all healthcare learners. Jo is also an appointed officer of the Royal College of Physicians as Linacre Fellow, a role focused on the development and leadership of the RCP's network of college tutors and associate college tutors, linking their work to that of the Medical Students and Foundation Doctors network, Trainees and New Consultants Committees. She is also a trustee councillor at the College. Her work on the editorial board of the Future Healthcare Journal has provided the opportunity to influence the evolution of the publication as a way to empower all, particularly doctors in training, to demonstrate what they have learnt, and spread and share their knowledge widely.
Professor Chris Warwick, KSS Deputy Postgraduate Dean & Primary Care Dean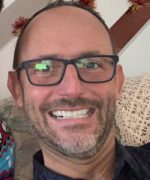 I'm a Surrey GP, having climbed the ranks from KSS trainee through GP trainer, Training Programme Director, Associate Dean and Head of GP School to the Primary Care Dean and Deputy Postgraduate Dean roles I took over in February 2020. I qualified from Cambridge in 1997, gaining my CCT in GP in 2002, and going on to complete postgraduate studies in education with LSBU and University of Brighton.
I recently completed the prestigious 'Nye Bevan' NHS Leadership Academy programme in executive leadership. All aspiring GP trainers in KSS undertake the PGCert from our Masters programme 'Strategic Leadership and Medical Education in Healthcare' (SLAMEH) which we deliver in partnership with University of Kent, and with whom I hold my honorary chair.
I'm committed to championing equality, diversity and inclusion across the education and primary care agendas and networks I can influence, my own research into the learning needs of international medical graduates contributing to the increasing focus across the medical education system on differential attainment, and the additional support we can offer to improve how colleagues can successfully integrate and progress in their careers.
In an increasingly multiprofessional working environment, I'm proud that primary care is leading the transition to genuine collaborative interprofessional learning and working, not least through the development of training hubs across the region.
Dr Peter Anderson, KSS Associate Dean
Dr Subir Mukherjee, KSS Associate Dean / Lead for SAS, SRTT, LTFT
Miss Alison Crocker, KSS Associate Dean
Dr Chris Carey, KSS Associate Dean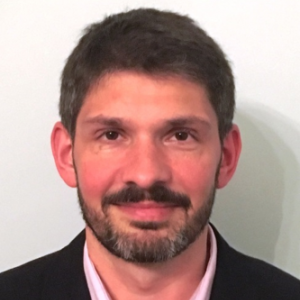 In 2016 I was appointed as an Associate Postgraduate Dean for HEE KSS and am currently the County Dean for Surrey.
I am a RCoA Council member and chair the Training Committee and Education, Training & Examinations Board. I also lead the MSc course in Anaesthesia and Perioperative Medicine at Brighton & Sussex Medical School.
Professor Gordon Ferns, Associate Dean and Academic Training Programme Director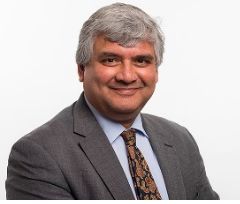 I graduated from St Bartholomew's Hospital, London and subsequently took my research training here and at the University of Washington, Seattle, funded by Wellcome Trust and British Heart Foundation Fellowships.
I was appointed Professor of Medical Education & Metabolic Medicine and Head of the Department of Medical Education at Brighton & Sussex Medical School, and Honorary Consultant in Clinical Biochemistry at Brighton & Sussex University Hospital in 2012.
I have been Associate Dean at HEE KSS since 2017. I work with colleagues in the region to deliver the cross disciplinary clinical academic programmes. I work with my colleagues in the Postgraduate Medical and Dental Education team to appoint and support Academic Foundation trainees. Nationally I serve on the Research Governance Group to review and approve Educational research projects.
Dr Sarah Rafferty, Deputy Dean for Secondary Care/Associate Dean for Quality and Clinical Leadership
I have been a consultant in anaesthesia and intensive care at Surrey and Sussex Healthcare NHS Trust (SASH) for 11 years, and I became Director of Medical Education at SASH in 2013. In this role, I manage the educational environment for medical students, postgraduate doctors, and dentists in training. I represent education at the executive board level, and I support the education and development of all staff across SASH which is both a pleasure and a privilege.
My experience of working with the executive team at SASH encouraged me to apply for my role as Associate Dean for Clinical Leadership, which allows me to facilitate leadership development work across the region while we create a leadership development strategy for the KSS Deanery.