Jon Nodding, KSS Senior Business and Education Manager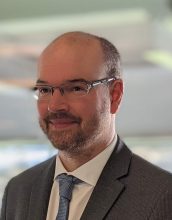 Jon Nodding has been with HEE and previously at Kent, Surrey and Sussex Deanery since 2009. He has held roles in Quality, Commissioning, Corporate Business and Technology Enhanced Learning and most recently in Postgraduate Medical Education and Training for KSS. Jon works in conjunction with colleagues in the HET team to manage the trainees in KSS. He is also responsible for the business management of Undergraduate Medical Training across the South East, and has been involved with setting up the regional Imaging Academies.
For any queries, please in the first instance email KSS Postgraduate Medical Education, as this is monitored by Jon and the wider team KSSPGME.se@hee.nhs.uk
Vanessa Davis, Regional Foundation Programme Manager
Vanessa Davis started with HEE in December 2021 and has been instrumental in managing the separation on the South Thames Foundation School and setting up the KSS Foundation School. Vanessa has been recruiting a team to manage this programme.
Helen Kermode, Programme Support Manager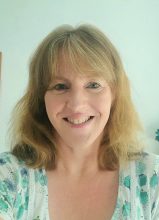 Helen Kermode joined KSS in August 2022 and manages the post management function in KSS, she also oversees the Fellowship programme in KSS. Helen has a varied background as she has previously worked in scientific research, admin and finance and for the last 5 years have been a health protection practitioner, working on infectious disease across KSS.
If you have queries about posts please in the first instance write to Medical Post Management KSS MedicalPostManagement.KSS@hee.nhs.uk and the team will respond to your query.
Vikki Bates, Foundation Education Programme Manager
Vikki Bates joined us from Surrey and Sussex Healthcare NHS Trust in April 2022, she brings a wealth of experience from being in postgraduate medical education at her trust.
Charlotte Porter, Foundation Education Programme Manager
Charlotte Porter has been with HEE for several years, working first in the Wessex PGME team, and most recently as Business Management Support Officer with the PGME business team and as PA to Professor Jo Szram. Charlotte, along with Vikki will be managing the Foundation Programme in KSS.
Tom Dallman, Foundation Education Programme Officer
Tom Dallman has joined us from University Hospitals Sussex NHS Foundation Trust where he has worked in their PGME function for several years.
Harvey Booker, Foundation Education Programme Coordinator
Harvey Booker has been with HEE for several years, working in Local and Regional Business, Quality, Commissioning and most recently in Postgraduate Medical and Education.