On this page you will be introduced to the leadership team behind the HEE KSS School of Ophthalmology. If you would like to contact the team below or the Ophthalmology Workforce Specialty Team, please visit the London and KSS Support Portal.
Adam Bates, MA (Hons), FRCS Ed, FRCOphth, KSS Head of School for Ophthalmology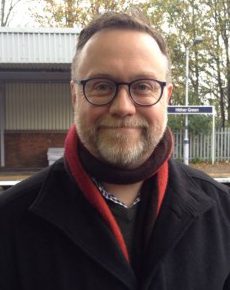 I have been a Consultant Ophthalmologist since 2006 at Maidstone and Tunbridge Wells NHS Trust. In clinic I see children and adults with either squints or with problems related to neurological disease. The work is varied and always interesting.
My university training was at Cambridge and Manchester and my Ophthalmology training was at Sheffield, Manchester, London and Nottingham so I have some experience of different trainee regimes!
I was Training Programme Director for Ophthalmology for the KSS region from 2011 until 2018, when I became Head of School. I am passionate about making sure the quality of our training is as good as possible. I really enjoy helping trainees progress and sorting out the problems they face on a day-to-day basis. It's important to be a constant champion for their needs.
Dan Lindfield, BM PGCME, FRCOphth, KSS Ophthalmology Training Programme Director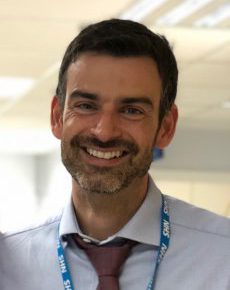 My Ophthalmology training was predominantly within KSS and I've been a Consultant Ophthalmologist at Royal Surrey, Guildford since 2015. These are my local units and I have a strong personal connection to them. This is my home patch!
Adam and I strive to provide our trainees with excellent academic, clinical and surgical opportunities with a supportive, nurturing and most importantly friendly training environment in the background. Away from my TPD role I specialise in glaucoma and cataract surgery and have teaching links with the Optometry programme at City University, London and the University of Surrey Medical School.
Mr Dan Lindfield has won 16 national and international prizes, published 42 papers/articles and has been an invited speaker across the UK and Europe. His main interests are complex cataract surgery, all aspects of glaucoma surgery and educational research. He has published extensively on the use of MIGS (minimally invasive glaucoma surgery) and collaborated with key opinion leaders from around the world to produce formal recommendations for newer glaucoma surgical devices.
In 2018 Mr Lindfield was named amongst the Top 100 Ophthalmologists in the world by The Ophthalmologist magazine. In 2017 he was voted one of 50 "rising stars in world ophthalmology", recognising his efforts and achievements in surgery, training, research and patient care.