On this page you will be introduced to the leadership team behind the KSS School of Anaesthetics. If you would like to contact the team below or the Anaesthetics Workforce Specialty Team, please visit the London and KSS Support Portal here.
Dr Peter Anderson, Kent, Surrey and Sussex Head of School for Anaesthetics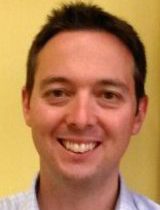 I am a Consultant Anaesthetist and Intensivist in Brighton & Sussex University Hospitals, having trained in London and Kent, Surrey, and Sussex. I became Head of School in 2016, having previously been the Training Programme Director for Intensive Care Medicine (ICM).
My driving philosophy is to train doctors to be ready to work as Anaesthetic and ICM consultants immediately they complete their training, equipped with the knowledge, technical skills and interpersonal abilities to allow them to flourish as consultants.
I work closely with the Training Programme Directors and college tutors to provide the best possible training within the region, continually adapting to the needs of trainees and changes of curriculum. I value our network of trainee representatives and try to ensure that everyone has the opportunity to provide feedback and suggestions.
Mark Way, Training Programme Director – Anaesthetics (Surrey)
I have been the Anaesthetics Higher TPD for Kent and Surrey since 2017. I graduated from University of Leicester Medical school in 1998, and underwent core anaesthetic training in the Leicestershire Deanery. I ventured into neonatology and general paediatrics on the south coast before re-joining anaesthesia as a specialist Registrar in the Wessex Deanery. Whilst training in Wessex, I read for a Certificate and Diploma in Medical Education at the University of Winchester, before being appointed to a substantive consultant post at Royal Surrey County Hospital, Guildford in 2008. I have now worked in 15 UK hospitals.
As a Consultant Anaesthetist in Guildford, I have held the roles of Obstetric Anaesthesia Lead, Trust Leadership Champion and College Tutor, before taking on my current TPD post. My clinical interests are: obstetrics, head and neck cancer, general and urological cancer, upper and lower limb orthopaedics and revision hip surgery.
Outside of medicine, I swim, I am a keen on and off-road cyclist, as well as a taxi service and annoying dad to two secondary school kids.
Lynne Campbell, Training Programme Director – Anaesthetics (Sussex)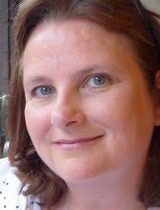 I graduated in 1990 from Edinburgh University and trained in the South East of Scotland's School of Anaesthesia, completing a research year at Glasgow University and a year in Flinders Medical Centre, Adelaide, Australia. I was appointed as a Brighton consultant in 2003.
My educational posts include being a past college tutor for Brighton (2016-20), where I chair the Brighton and Sussex University Hospitals tutors' forum. I am a primary FRCA examiner and deputy chair of the exam's clinical subgroup. I have a MSc in Medical Education and was an Honorary Clinical Lecturer for the RCP PG Certificate year at UCL.
My clinical interests include obstetrics, gynae-oncology and trauma. I am a national MBRRACE-UK assessor.
Rini Poddar, Training Programme Director – Anaesthetics (Core)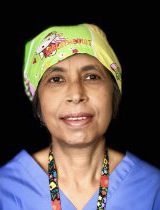 I have been an Anaesthetic consultant at QEQM, East Kent NHS Trust since 2008. I have special interests in obstetrics and high risk colorectal and breast cancers.
I have keen interest in education and training, becoming an educational supervisor from the start of my consultant career. I was awarded an MA Education from Brighton University and KSS Deanery in 2013.
I am a college tutor at QEQM (from 2012) and TPD for core trainees (from 2018). I like to nurture junior doctors and I started the MTI scheme in our department in 2014.
Since last year I have been the trust lead for Anaesthetics on three sites in East Kent, working cohesively between the three sites.
Outside of work I love music, reading and travelling in my spare time.
Sarah Hardy, Training Programme Director – Anaesthetics
I graduated from King's College School of Medicine and Dentistry in 1991 after which I was drawn to Anaesthesia as a specialty because I wanted to be the doctor who felt confident enough to manage every emergency situation. I started my Anaesthetic training in Brighton in 1993 and completed it in South East School of Anaesthesia.
I was appointed as a substantive Consultant in Brighton in 2002, where I became College Tutor for Higher trainees for six years before I was appointed to my current post of Training Programme Director for KSS Sussex in 2016. I take pride in trying to deliver the individual training needs of all the trainees in the rotation and I have a particular interest in supporting Less than Full time trainees and the challenges that they face.
As such I am committed to helping trainees to achieve the balance between work and life and I hope that I am approachable, accessible and empathetic in this role.
Anja Kuttler, Training Programme Director – Anaesthetics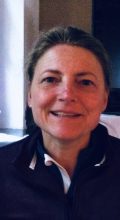 I graduated from the University of Bonn in 1993, spending a year at both the University of Manchester and the University of Vienna as part of an exchange programs (ERASMUS).
My post graduate training started in Manchester and finished on the Anaesthetic rotation in Wessex having also spent a year working at Great Ormond Street to develop her special interest in Paediatric Anaesthesia as well as a year in Germany (Dortmund & Berlin).
I joined Ashford & St Peter's Hospital NHS Foundation Trust (ASPH) as an Anaesthetic consultant in 2007. Since starting at ASPH I has been involved in education and teaching. I am an educational supervisor since 2008. From 2009 – 2015 I held the position of College tutor as well as Lead college tutor at the RCoA for two years. I have been appointed as KSS TPD for core anaesthetic Trainees in Surrey since September 2017. I cherish looking after trainees and help them to developing their professional live. I run an open door policy for Trainees with in the speciality and try my very best to support through all aspect of professional life.
When not busy with clinical duties or medical education, I like to spend my time participating in outdoor activities including; cross country skiing, ski mountaineering, climbing, cycling, camping and anything else one can do in the open.
Nicola Deacy, Training Programme Director – Anaesthetics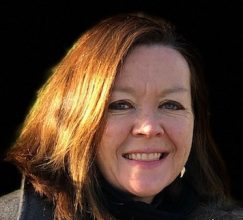 I graduated from the University of Birmingham medical school and completed my anaesthetic training mostly in London and Sussex with a couple of stints in Australia. I was appointed as a consultant anaesthetist with a special interest in simulation at East Sussex NHS Healthcare Trust in 2010.
Education and training have been a massive part of my job from the outset. I have an interest in regional anaesthesia and in sustainability within healthcare. I was College Tutor at Eastbourne for a number of years and am excited to be taking on the role of TPD ACCS (anaesthetic exit).