On this page you will be introduced to the leadership team behind the ACCS Committee. If you would like to contact the team below or the ACCS Workforce Specialty Team, please visit the London and KSS Support Portal here.
Nandita Parmar, ACCS Committee Chair and KSS Head of School for Emergency Medicine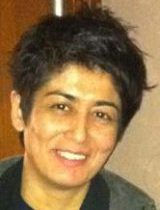 I am a consultant in Emergency Medicine at University Sussex Hospitals NHS Foundation Trust and Head of School for Emergency Medicine for KSS and ACCS committee chair.
Having graduated from St George's Hospital Medical School, I trained in London and obtained my CCT in Emergency Medicine in 2012. I am also a trust appraiser, RCEM Training Standards Committee member, RCEM KSS leadership lead and a college examiner for RCEM examinations.
Emergency Medicine and ACCS is such a fun and exciting specialty which is evolving all the time towards bettering patient care, and it is a privilege to be involved in doctors' training to help them achieve their full potential in this wonderful specialty.
Dr Nik Patel, KSS Head of School for Medicine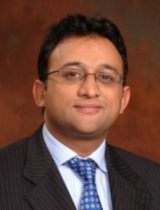 I qualified in 1989 from Guys and St. Thomas and after training was appointed as a consultant cardiologist in Eastbourne in 1999. I practice complex devices and intervention, providing a local acute primary angioplasty service.
After leading the CMT (2009) and Cardiology (2010) programmes, I was appointed the Head of School for Medicine for KSS in 2016. More recently I have been the president of the cardiac section (2017) and hold the Chair of the Academic Board (2019) at the Royal Society of Medicine.
I have been keen to promote multidisciplinary learning and am the modular lead for the Cardiology MSc at Brighton and Sussex Medical School, as well as the physician associates Cardiology module at Canterbury Christ Church University.
I am proud of our programme for trainees, which balances wellbeing with training in clinical medicine, research and leadership.
Dr Peter Anderson, KSS Head of School for Anaesthetics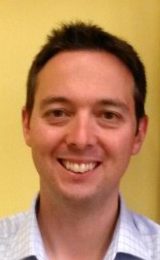 I am a Consultant Anaesthetist and Intensivist in Brighton & Sussex University Hospitals, having trained in London and Kent, Surrey, and Sussex. I became Head of School in 2016, having previously been the Training Programme Director for Intensive Care Medicine (ICM).
My driving philosophy is to train doctors to be ready to work as Anaesthetic and ICM consultants immediately they complete their training, equipped with the knowledge, technical skills and interpersonal abilities to allow them to flourish as consultants.
I work closely with the Training Programme Directors and college tutors to provide the best possible training within the region, continually adapting to the needs of trainees and changes of curriculum. I value our network of trainee representatives and try to ensure that everyone has the opportunity to provide feedback and suggestions.
Dr Jonathan Leung, Training  Programme Director for ACCS Emergency Medicine (ST1-ST2) trainees
I work as a consultant in Emergency medicine & Intensive care medicine In East Kent Hospital University Foundation Trust with a special interest in Pre-Hospital Emergency Medicine, Trauma, resuscitation, ultrasound and ECMO care. I have the privilege to serve across KSS deanery as a pre-hospital doctor as well as an EM consultant in both Royal Sussex County Hospital and Air Ambulance Kent, Surrey, and Sussex. In terms of medical education, I am an Honorary Senior Clinical Lecturer at Queen Mary, University of London.
I graduated from Bart's and The London Medical School, where I developed my interest in resuscitation medicine & Trauma. I was trained as the first-generation of ACCS trainee in KSS Deanery and completed my training in Northeast London Deanery as a Higher speciality trainee in 2016.
After CCT, I have briefly worked as a consultant in emergency medicine at Bart's Health, while working as a pre-hospital doctor in Air ambulance Kent, Surrey and Sussex. In 2017, I took up a consultant post in EKHUFT and BSUH. I have had experience as a research lead, ACCS trust faculty lead, and Emergency medicine college tutor.
As a TPD, I aspired to deliver excellent training in line with the fast-evolving training curriculum. I aim to reinforce the training around ultrasound, Practical skills and knowledge translation. I feel incredibly privileged to be able to support the new generation of future EM consultants.
Dr Nicky Deacy, Training Programme Director for ACCS Anaesthetics trainees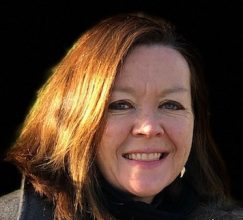 I graduated from the University of Birmingham medical school and completed my anaesthetic training mostly in London and Sussex with a couple of stints in Australia. I was appointed as a consultant anaesthetist with a special interest in simulation at East Sussex NHS Healthcare Trust in 2010.
Education and training have been a massive part of my job from the outset. I have an interest in regional anaesthesia and in sustainability within healthcare. I was College Tutor at Eastbourne for a number of years and am excited to be taking on the role of TPD ACCS (anaesthetic exit).
Dr Benjamin Field, Training Programme Director for Medicine (IMT and CMT) trainees