On this page you will be introduced to the leadership team behind the KSS School of Psychiatry. If you would like to contact the team below or the Psychiatry Workforce Speciality Team, please visit the London and KSS Support Portal here.
Dr Martin Schmidt, KSS Head of School – Psychiatry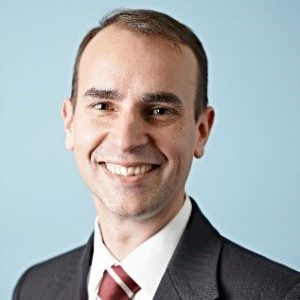 I am a Consultant Psychiatrist at Surrey & Borders Partnership NHS Foundation Trust. I completed my undergraduate medical degree at the University of Stellenbosch, South Africa and qualified in 1999. I emigrated to the UK in 2002 and completed my psychiatry training at St Georges. During my training, I took time out as a Clinical Research Fellow and later as a Walport Academic Clinical Fellow. I completed a Postgraduate Certificate in Healthcare Education (St Georges) and a MSc in Psychiatric Research (UCL). After completing my training I took up my current clinical role. I have held various roles in education locally including Locality Tutor, KSS BBT lead for psychiatry and Director of Medical Education (2013-2020).
I have a particular interest in quality metrics and trainer development and have designed systems for utilising data to quality assure training and provide multisource feedback for trainers. I have remained active as a trainer and have supervised FY, GP, BBT and psychiatry trainees as well as hosting work experience students, and domestic and international medical students. I was honoured to be shortlisted as a national finalist for the Royal College of Psychiatrist's Trainer of the Year Award 2015.
Dr Julian Henry, Training Programme Director (Core Psychiatry)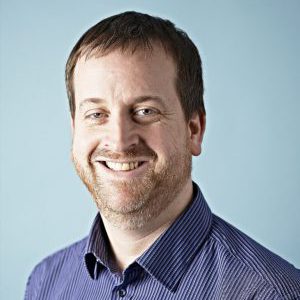 I trained in London and Surrey, with a year in Australia as a Psychiatry Registrar. I have been working as a Consultant Psychiatrist in general adult psychiatry since 2011 and am based in a community mental health team in Surrey.
I was an education tutor at Farnham Road Hospital in Guildford for five years before being appointed as Core Psychiatry Training Programme Director in February 2020, covering the trainees in Kent and Surrey. I am also the SAS tutor for Surrey and Borders Partnership NHS Foundation Trust.
Dr Michele Travers, Training Programme Director (Core Psychiatry)
I am a General Adult Psychiatry Consultant in East Sussex. I started out as an American Board-Certified psychiatrist. Some of the institutions I have trained at include Harvard University, Brown University, and Columbia University in the United States. Before relocating to the UK, I lived and worked in several different countries; however, my work in medical education has spanned these journeys.
Under the umbrella of medical education, I have worked as local tutor (East Sussex), clinical and educational supervisor, residency training director (USA), vice chair of telemedicine, lecturer, and chair of graduate medical education committee.
Dr Anoop Saraf, Training Programme Director (Higher – Older Adults and General Adults – Dual)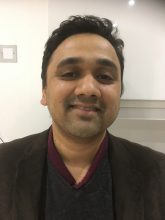 I have been working as a Consultant Old Age Psychiatrist at Kent and Medway NHS and Social care Partnership Trust since 2014. I did my core psychiatric training in the Charing cross training scheme, London, and my higher training in South London and Maudsley NHS Foundation Trust. 
I have been interested in teaching and training since my SPR days. I have been involved variously as a locality tutor, CPD lead and have also been the 'Choose Psychiatry' lead for the South Eastern division of the RCPsych. 
I am easily approachable to trainees and provide guidance and support whenever needed. I have an overarching responsibility for ARCP, and trainee help in KSS deanery. I will strive to ensure trainees get a fantastic experience during their time in KSS deanery.
I will be working closely with my HST TPD colleagues across KSS deanery and with the trust leads and the head of school, Psychiatry.​
Dr Tonye Ajiteru, Training Programme Director (Higher – Older Adults and General Adults – Dual)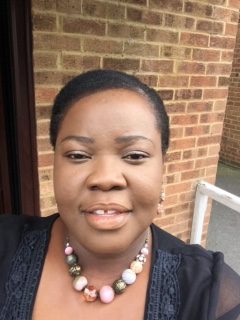 I am a full time consultant in Old Age Psychiatry. I was appointed as TPD in KSS in January 2016.
I am passionate about medical education, and am committed to the development of the training program; especially in Old Age Psychiatry, in order to attract and retain the highest calibre of doctors in the region.
Dr Shadé Olajubu, Training Programme Director (Higher – Forensics)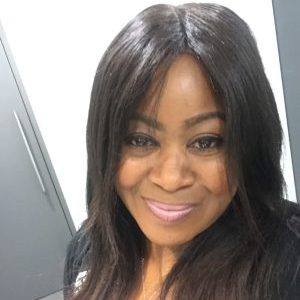 I obtained my medical degree from University of Ife, latterly known as Obafemi Awolowo University, Ile-Ife, Nigeria. It was as a medical student I first had contact with clinical psychiatry.
I have practiced forensic psychiatry in both the private sector and the NHS. I have been in my current clinical post as Consultant Forensic Psychiatrist with Kent and Medway NHS and Social Care Partnership Trust since 2010.
I am an accredited Cognitive Analytic Therapist. I am also a Visiting Senior Lecturer with Canterbury Christ Church University. I was appointed the Training Programme Director for Forensic Psychiatry-HEKSS in February 2016.
Dr Sean Fernandez, Training Lead (Dual Psychotherapy and General Adult)
Dr Lucy Allsopp, Training Programme Director (Child and Adolescents)