On this page you will be introduced to the leadership team behind the KSS School of Anaesthetics Intensive Care Programme. If you would like to contact the team below or the Anaesthetics and Intensive Care Medicine Workforce Specialty Team, please visit the London and KSS Support Portal here.
Dr Peter Anderson, Head of School for Anaesthetics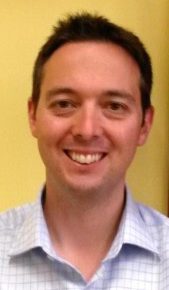 I am a Consultant Anaesthetist and Intensivist in Brighton & Sussex University Hospitals, having trained in London and Kent, Surrey, and Sussex. I became Head of School in 2016, having previously been the Training Programme Director for Intensive Care Medicine (ICM).
My driving philosophy is to train doctors to be ready to work as Anaesthetic and ICM consultants immediately they complete their training, equipped with the knowledge, technical skills and interpersonal abilities to allow them to flourish as consultants.
I work closely with the training programme directors and college tutors to provide the best possible training within the region, continually adapting to the needs of trainees and changes of curriculum. I value our network of trainee representatives and try to ensure that everyone has the opportunity to provide feedback and suggestions.
Dr Debkumar (Deb) Pandit, Training Programme Director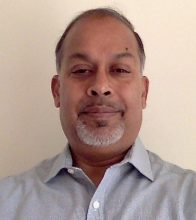 I am a consultant in ICM & Anaesthesia at East Kent Hospitals University Foundation Trust, based at William Harvey Hospital, Ashford. I have held this post since 2005. I am also in the post of KSS ICM Training Programme Director, which I have held since 2016, having been intimately involved in the delivery of the KSS ICM programme as an educational supervisor and faculty tutor since the inception of the new ICM curriculum in 2010.
I am highly conscious of the challenges that ICM trainees face within the vast geographical domain of the KSS region. Working closely with faculty tutors, the Regional Advisor for ICM and the Head of School, I endeavour to mitigate these challenges as much as possible and strike the right balance between service delivery and professional development needs.
I find the dedication and resolve of ICM trainees to overcome the challenges of their professional and personal lives to become trained Intensivists very uplifting. This gives me enormous drive to ensure delivery of an effective and high quality training programme to fulfil their passion and professional ambition, while being mindful of their individual need.
I can be contacted via dpandit@nhs.net.