On this page you will be introduced to the leadership team behind the KSS School of Clinical Radiology. If you would like to contact the team below or the Clinical Radiology Workforce Specialty Team, please visit the London and KSS Support Portal here.
Dr Phil Thompson, KSS Head of School for Clinical Radiology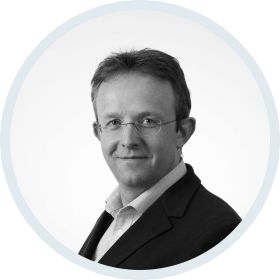 I am a Consultant Radiologist based in Brighton and Sussex University Hospitals NHS Trust. I trained in Clinical Radiology at University College Hospitals London, developing specialist interests in Interventional, Gastrointestinal and Urological Radiology, and was appointed as a consultant in 2004. I have always had a keen interest in training and helped to develop the Sussex Radiology Training Scheme from its inception, initially as College Tutor and subsequently as Training Programme Director.
Since my appointment as Head of School in 2013, I have overseen a major expansion in Clinical Radiology training posts in KSS and have actively promoted the development of subspecialty training within the region. I also sit on the Curriculum Committee and Specialty Training Board at the Royal College of Radiologists.
I am married with two daughters and my out of work interests include travel, skiing and cross country running with our dog.
Dr Briony Burns, MA MB, Bchir. MRCP, FRCR, KSS Training Programme Director – Clinical Radiology
I trained in Clinical Radiology in Oxford, specialising in Intervention, Uroradiology and GI. I have been a consultant since 2001 at Western Sussex NHS trust, Chichester.
I introduced registrar training into our local Trust, initially for Wessex trainees at Portsmouth and subsequently for Sussex trainees . I have been Sussex Radiology Training Program Director for two years, embedding and further expanding the training program for 30 registrars into Chichester, Worthing, Eastbourne, Hastings and Haywards Heath District General Hospitals, balancing that with the more specialist training available at Brighton and Sussex University Hospitals Trust.
Dr Neil Crundwell, KSS Training Programme Director – Clinical Radiology
Dr Kirsten Stafford, KSS Training Programme Director – Clinical Radiology