On this page you will be introduced to the team behind the KSS School of Surgery.
If you would like to contact the team below or the Surgery Workforce Specialty Team, please visit the London and KSS Support Portal.
Ginny Bowbrick, KSS Head of School of Surgery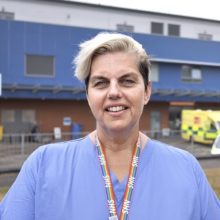 I qualified from Barts in 1989 and decided on a surgical career the first time I scrubbed up as a medical student to assist. I was a Registrar in the Southeast and have been a Consultant Vascular Surgeon at Medway Maritime Hospital, Kent since 2005.
Other positions currently held:
Vice Chair, Specialist Advisory Committee Vascular Surgery (Liaison Member for West Midlands)
Lead, Vascular Surgery ST3 National Selection
Clinical Lead, Professional Passport & Leadership Programme, Royal College of Surgeons of England
Examiner for MRCS, Royal College of Surgeons of England and BM BCh (Surgery), University of Oxford
I have four children and the middle two, who are twins, are autistic with severe learning disabilities; inclusivity and equal opportunities are therefore extremely important to me. Having trained in the Southeast as a registrar I am extremely proud to be Head of School of Surgery in KSS. It is a large Deanery with excellent and busy training centres and plenty of opportunities for our trainees.
Ayman Hamade, General and Vascular Training Programme Director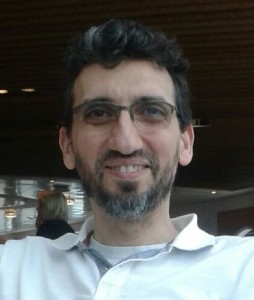 I did my basic surgical training rotation in Yorkshire where I had an excellent grounding in General Surgery. I went on to do my Specialist Registrar training in South East Thames and Kent.
I did my basic surgical training rotation in Yorkshire where I had an excellent grounding in General Surgery. I went on to do my Specialist Registrar training in South East Thames and Kent.
I did my basic surgical training rotation in Yorkshire where I had an excellent grounding in General Surgery. I went on to do my Specialist Registrar training in South East Thames and Kent.
The high quality mentoring provided by my dedicated trainers has equipped me with valuable surgical skills and empowered me to develop my clinical decision-making.
My dedication to training started as a junior doctor training the undergraduates, then as a specialist registrar training the juniors.
I chose to take the challenge of being a Training Programme Director (TPD) to help to develop the programme in HEE,KSS and to continue the legacy of my previous trainers and TPDs. My aim is to develop the future competent specialists in different branches of Surgery.
David Gerrard, Vascular Training Programme Director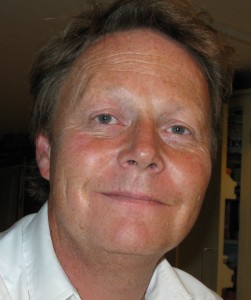 I graduated from King's College London and trained on the SW Thames General and Vascular Surgery programme, completing an endovascular fellowship at St Thomas' before taking up a consultant Vascular Surgery position at Frimely Park Hospital, Surrey in 2001.
I was a HEE,KSS Core Surgical TPD from 2007-2011 and subsequently TPD for General and Vascular Surgery from 2011-2019. In 2019, I became TPD for Vascular surgery only. I teach on the ASPIRE courses and have been a faculty member of the St Thomas' MRCS course for 20 years. I am assistant Chief of Surgery and lead Vascular Surgeon at Frimley Health Foundation Trust.
Will Hawkins, General and Vascular Training Programme Director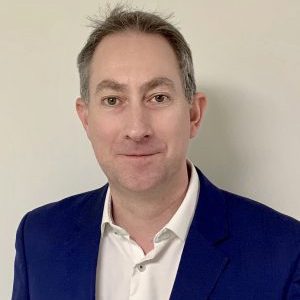 Originally from Cardiff, I graduated from Birmingham University and completed my specialist training in the West Midlands before fellowships in Taunton and Sydney. During my training I was heavily involved with the work of The Association of Surgeons in Training (ASiT) and have always had an interest in surgical education. I have been a consultant at St Richard's Hospital since 2013 and am one of the busiest Bariatric surgeons in the UK.
I have been TPD for KSS West since 2019. I nurture a very open relationship with the trainees in the region and believe they should be involved with the decision making that affects them.
Elizabeth Sharp, Core Surgery Training Programme Director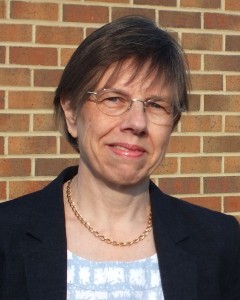 I worked for many years as a general surgeon with special interests in surgical management of breast and skin cancers, based at the Queen Elizabeth, the Queen Mother Hospital, Margate in Kent, stopping clinical practice in August 2019 to concentrate on education.
My current roles are as Clinical Tutor at QEQM Hospital, Guardian of Safe Working in East Kent Hospitals University NHS Foundation Trust (EKHUFT) as Core Surgery TPD in HEE, KSS and the Training Support Lead for Surgery in HEE,KSS
I trained at the Royal Free Hospital School of Medicine and undertook surgical training posts in London.
As a Clinical Tutor and Core Surgery Training Programme Director, I value the opportunity to train future generations of doctors and surgeons to develop excellent clinical skills and leadership skills. I am involved with Core Surgery National Recruitment.
Ian Maheswaran, Core Surgery Training Programme Director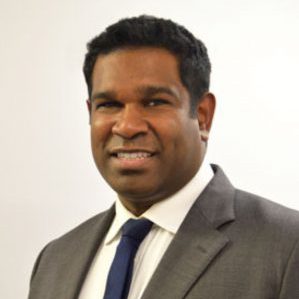 I graduated from Imperial College London and my higher specialist training was in London South West Thames Region. I have been a Consultant UGI & Bariatric surgeon at East Surrey Hospital, Redhill since 2016, Chief of Surgery since 2018 and also have an Honorary contract at St.Richard's Hospital, Chichester.
I am passionate about education and have undertaken two Master's Degrees and a London Deanery Fellowship in Education before being appointed the Training Programme Director for Core Surgery Trainees in Kent, Surrey and Sussex in 2017.
I want to provide trainees with a high quality training experience and firmly believe that Trusts/Programmes that facilitate this will never be short of colleagues in the future. My door is always open to support and develop our trainees.
In my spare time I fulfil my love for sport by providing elite athlete medical cover for the British Judo Association and the London Broncho's Rugby League having been a Field of Play Medical Team Leader at the London 2012 Olympic Games as well as running around after my young children.
Prodip Das, ENT Surgery Training Programme Director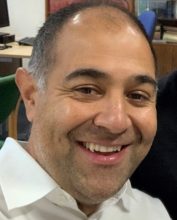 I am a Consultant ENT Surgeon in Brighton & Sussex University Hospitals with a specialist interest in Paediatrics and Otology.
I qualified at Guys and St. Thomas' Hospitals and have based most of my training subsequently in London/KSS regions.
I have been faculty at the Royal Society of Medicine, Medical Education Courses and have completed a Masters in Surgical Education at Imperial College London.
I am a Foundation Programme Director for BSUH and have been a Surgical Sub-Dean at BSMS. I am an examiner for the Joint Colleges Intercollegiate Examinations for FRCS (ORL-HNS).
I accepted the role of TPD for ENT at KSS with the full knowledge that our KSS SAC Committee has colleagues with a wealth of experience and dedication to ensure the trainees get the outcome they deserve.
Phil Housden, Trauma and Orthopaedics Training Programme Director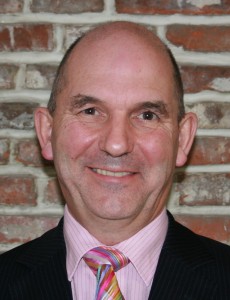 I was appointed as a T&O Consultant in East Kent in 1995 and I was our representative on the STC (Specialist Training Committee) soon after my appointment. As a Consultant my clinical interests are based around all aspects of Hip and Knee surgery
My own medical training started as a Medical Student in Cardiff where I qualified in 1984, with registrar training base at the Royal National Orthopaedic Hospital in London and as a Senior Registrar I returned to South Wales in 1993. I undertook hip and knee fellowships in both Exeter and Melbourne Australia before being appointed to my Consultant posts in East Kent. I have been a regular examiner for the Brighton T&O MSc for over 10 years and have also hosted the exam in East Kent. I was also one of the founders of the South East Knee Study Group, a Consultant group that meets three times per year.
I was appointed as a joint training program Director (TPD) in HEE,KSS in 2011 and was actively involved in coordinating the separation of the historic training program between London and HEE,KSS.
Matthew Solan, Trauma and Orthopaedics Training Programme Director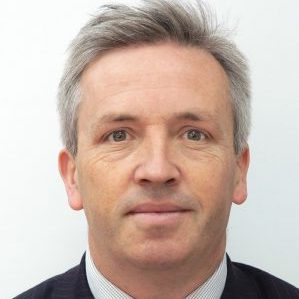 I am a Program Director for the HEE,KSS Registrar Rotation in T&O. Prior to this I was regional Program Director for Core Surgical Training. I am also Surgical Tutor at the Royal Surrey County Hospital where I am a Consultant Orthopaedic Foot and Ankle Surgeon.
As well as being heavily involved in training I have a strong research interest, holding honorary Professor and Lecturer posts at the London South Bank and Surrey Universities, respectively.
I am a Fellow of the Faculty of Surgeon Educators, Chair of the British Orthopaedic Foot and Ankle Society Scientific Committee and Examiner for the Fellowship of The Royal College Of Surgeons (FRCS) (Tr&Orth).
Tanaya Sarkhel, Trauma and Orthopaedics Training Programme Director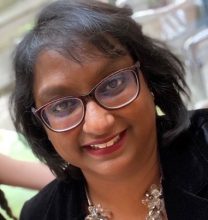 I am a Consultant Orthopaedic Surgeon (Hand & Wrist Interest) based at the Rowley Bristow Orthopaedic Unit, Ashford & St Peter's Hospitals NHS Foundation Trust. Prior to the TPD role I was Surgical Tutor at the Trust for seven years and an Educational Supervisor since my appointment in 2008.
I am a Charing Cross & Westminster graduate, with early surgical training along the Sussex Coast and registrar training on the former South West Thames (St George's) Orthopaedic rotation.
I am a Member of the Faculty of Surgeon Educators, I represent the Royal College on Consultant Appointment Panels and I am the Lead Medical Examiner for the Trust. I am a member of the British Society for Surgery of the Hand and have been part of the mentorship network for Women in Surgery since its inception.
Steve Garnett, Urology Training Programme Director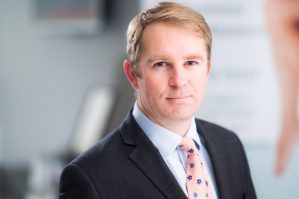 I am a Consultant Urologist in Eastbourne, specialising in Robotic Surgery – kidney & prostates. I am also the British Association of Urological Surgeons (BAUS) Council Representative for Kent, Surrey & Sussex.
I have trained in London, Bristol, Oxford & Scotland, with a spell in Germany so have experienced many different approaches to training!
I think Urology is an exciting, innovative specialty which can cater for different interests and diverse trainees and I aim to offer a friendly, supportive training program open and accessible to all.
Aakshay Gulati, OMFS Training Programme Director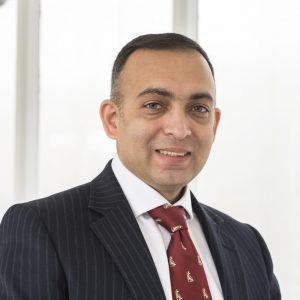 I am a consultant oral and maxillofacial surgeon with a specialist interest in head and neck oncology and microvascular reconstruction at Queen Victoria Hospital NHS Foundation Trust. Following my dual qualification in medicine and dentistry, I completed my higher surgical training in the Wessex Deanery. I have also undertaken fellowships in my chosen subspecialty in Munich as well as the Joint Committee on Surgical Training (JCST) Training Interface Group (TIG) Fellowship in East Grinstead.
I have a very keen interest in training and wish to provide the best opportunities for my trainees, both in theatre and outside. My aim has always been to take the best from my training and translate that to my trainees. I have been specialty tutor/ Local Faculty Group (LFG) lead at my hospital for a number of years prior to being appointed as Training Programme Director for OMFS in HEE,KSS in 2020.
I am also an executive member of the European Association for CranioMaxilloFacial Surgery since 2014 and regularly organise and participate in teaching activities across Europe and internationally.
Shirley Chan, Supported Return to Training Champion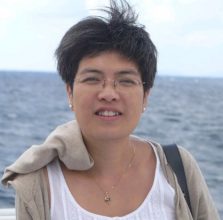 I have been the Supported Return to Training (SuppoRTT) Champion for KSS School of Surgery since 2019. The SuppoRTT Programme aims to support all trainees who have had a period out of training to have a safe and confident return, with an individualised package suitable for their needs. My role is to support surgical trainees and their trainers to access the programme and ensure a smooth transition back into training.
I qualified from the United Medical and Dental Schools of Guys and St Thomas's Hospitals and undertook my higher surgical training in the South East Thames Deanery. After obtaining my CCT I completed a Colorectal Fellowship at St Thomas's and University College Hospitals.
I was appointed as a Consultant Surgeon at Medway NHS Foundation Trust in 2009. My specialist interests are Colorectal Surgery (cancer, pelvic floor disorders) and General Surgery of Childhood.
I have a keen interest in medical education and training and was Surgical College Tutor at Medway Maritime Hospital from 2013 to 2019. I am a member of faculty for the RCS Basic Surgical Skills course and a member of the RCS Court of Examiners for MRCS.