Professor Jan Welch, Foundation School Director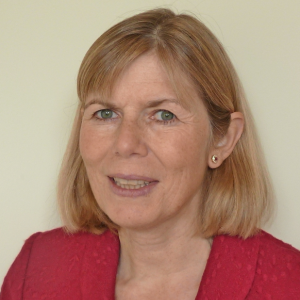 Jan Welch qualified in 1980 from St Thomas', and became a consultant in HIV and sexual health at King's College Hospital in 1991. She has long had an interest in medical education and became Director of Postgraduate Medical Education at King's in 1998 before her appointment as director of the South East Thames Foundation School in 2005, and subsequently director of STFS, formed by the merger of the two south Thames schools.
From the 1990s Professor Welch also worked with the police and national bodies to develop services for people who have been sexually assaulted. The first such service, the Haven Camberwell, opened in 2000 and was followed by similar centres at St Mary's Paddington and the Royal London Hospital; together the Havens now provide 24/7 services for all of London.
In 2006 she was appointed MBE for services to violence against women and in 2016 as honorary Professor of Postgraduate Medical Education by King's College London.
Dr Paul Reynolds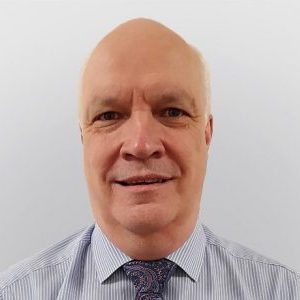 Dr Paul Reynolds is a Consultant Physician for the Elderly and was appointed to work in Tunbridge Wells in 1993, aged 32. He dually accredited in General Internal Medicine and Geriatric Medicine in 1993 and continues to be involved with the Acute Medical On-Call rota and Stroke Thrombolysis rota.
He trained at Guy's Hospital qualifying in 1985 and was awarded his Full Blue for Rugby for Guy's Hospital in 1982. After qualifying he did his House Officer jobs at Pembury Hospital and then Guy's Hospital, before undertaking his postgraduate medical training in Wessex, getting his MRCP in 1988. He worked as a Senior Registrar in Southampton and Bournemouth in Geriatric Medicine and Cardiology. Following his appointment to Tunbridge Wells in 1993, he became Clinical Director of Medicine for Tunbridge Wells in 1997, before being appointed Associate Medical Director for Medicine and Emergency Medicine for Maidstone and Tunbridge Wells when the two Trusts merged in 2000. He continued in this role until 2007.
In 2007 after 10 years of Medical Management, he chose to change his career path and formerly moved into Medical Education, with him becoming RCP College Tutor for Tunbridge Wells, then Clinical Tutor and STFS FTPD in 2010. Since then he has been the Foundation year One TPD and has helped his Trust to run and re-organise their Foundation Programmes to achieve the challenges of the Broadening of the Foundation Programme.
Vanessa Davis, KSS Foundation School Manager and SE Region Foundation Programme Manager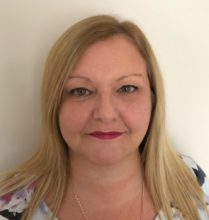 Vanessa Davis started with HEE in December 2021 and has been instrumental in managing the separation on the South Thames Foundation School and setting up the KSS Foundation School.
Vanessa is overseeing the management of the KSS Foundation School programme and the administration team and as Regional Foundation Programme Manager for the Southeast, Vanessa also works with HEE colleagues in the Wessex and Oxford Foundation Schools.
Prior to HEE Vanessa worked in PGME as a MEM within an NHS Trust and has over 13 years' experience in the public sector in a variety of roles.
Vikki Bates, Foundation Education Programme Manager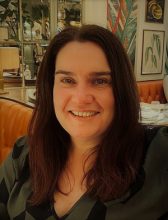 Vikki Bates joined us from Surrey and Sussex Healthcare NHS Trust in April 2022, she brings a wealth of experience from being in postgraduate medical education at her trust.
Charlotte Porter, Foundation Education Programme Manager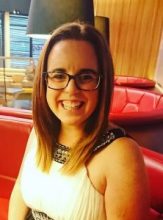 Charlotte Porter has been with HEE since 2018 working first in the Wessex PGME team, and most recently as Business Management Support Officer with the PGME business team and as PA to Professor Jo Szram. Charlotte, along with Vikki will be managing the Foundation Programme in KSS.
Tom Dallman, Foundation Education Programme Officer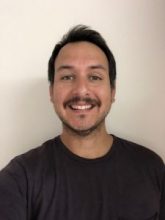 Tom Dallman joined us from University Hospitals Sussex NHS Foundation Trust in August 2022, where he has worked in their PGME function for several years.
Mari Aguilar, Foundation Education Programme Officer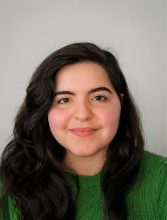 Mari Aguilar joined us from Surrey and Sussex Healthcare NHS Trust in November 2022, where she worked in non-clinical roles on the wards and in the Pharmacy Department at the trust.
Lizzy Young, Foundation Education Programme Coordinator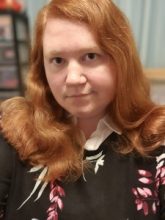 Lizzy Young joined the team after working in Local Government for seven years, she joins the team with a wealth of administrative and customer service experience.