HEE visit to Brighton and Sussex Medical School
The Chair of HEE, Sir David Behan along with senior colleagues visited Brighton and Sussex Medical School (BSMS) on 18 March.
The visit was carried out virtually in which the HEE delegation was introduced to the history of the school, its work on widening participation and other innovative programmes and work.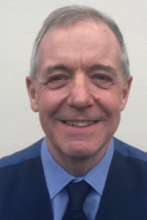 Professor Graeme Dewhurst, HEE's Regional Postgraduate Dean in the south east, who accompanied Sir David, said, "The HEE team was hugely impressed by the school's innovation, commitment and enthusiasm. The very close and collaborative working and teaching placements with regional hospitals and education providers is a particular strength of the school, along with excellent relationships between HEE and the school out of which several of its newer projects have arisen."
BSMS is consistently in the top five UK medical schools for student satisfaction in the annual National Student Survey. Some 26 percent of recent students at BSMS are from widening participation backgrounds.
Also accompanying Sir David was HEE's Deputy Medical Director Professor Elizabeth Hughes and HEE's Non-Executive Director Dr Harpreet Sood.
The HEE delegation was met by BSMS Dean Professor Malcolm Reed, Director of Teaching and Learning Professor Juliet Wright, Head of the BSMS Widening Participation programme Darren Beaney, Quality and Placements Manager Liz Kaye and Medical School Secretary Peter Dennis.
Presentations on the day included the first 18 years of the school, details of the ground-breaking work that is being done on widening participation, the development of virtual work experience opportunities, the school's innovative curriculum and work on virtual learning including the school's online learning project.