Laparoscopy course
This is a really exciting new venture and will hopefully go a long wait to supplementing the development of gynae surgical skills throughout your training. All trainees attending will be given their own laparoscopic box, instruments + exercises to keep. The course is closely linked to the RCOG core curriculum and there will be plenty of opportunity for OSATS!
The course is on the approved O&G list so will be covered by study leave budget.
To register email; kss.laparoscopy.course@gmail.com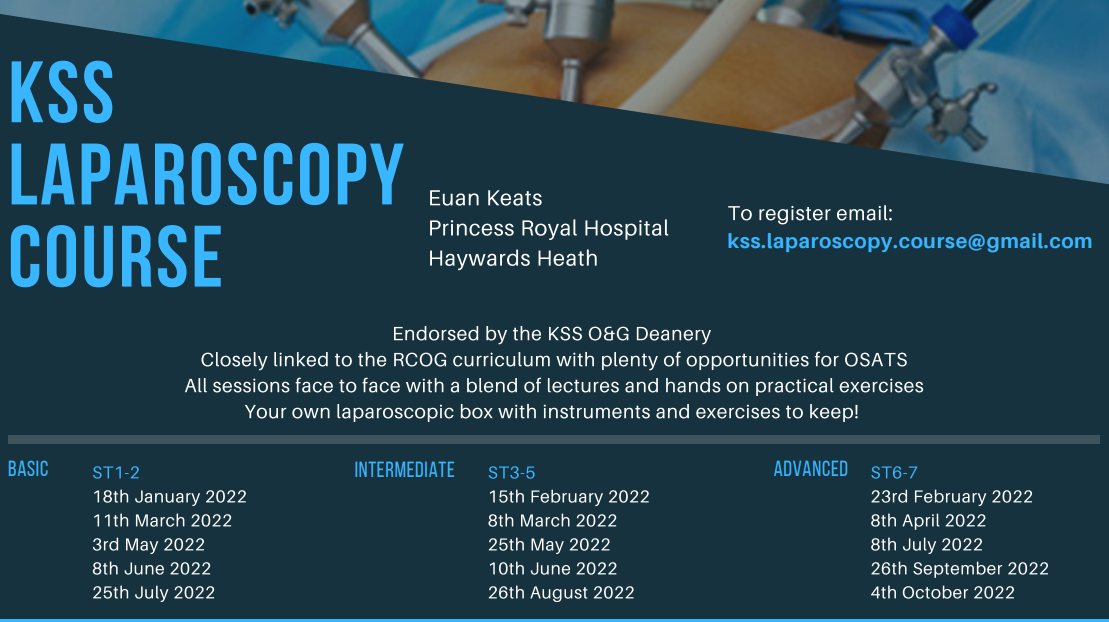 Calendar Links
The following links allow you to add this event to your calendar. Note: You need to be logged into your Google account before you can add to your Google calendar.
Google Calendar
iCal Export