COVID-19 Series: Training the next generation

Episode 72: Training the next generation
Date: Thursday 29 April 2021
Time: 12:30pm – 1:30pm BST
This episode will cover the impact of the COVID-19 pandemic on training the next generation of clinicians.Host Professor Nik Patel, Chair of the RSM's Academic Board, will be joined by Professor Andrew Goddard, President of the Royal College of Physicians, Ginny Bowbrick, KSS Head of School of Surgery, and Aaraby Ragavan, Cardiology ST3 at East Sussex Healthcare NHS Trust.The panel will discuss the impact the pandemic has had on training, the plans to deal with the bottleneck, and how it has affected the next generation of clinicians.As always, there will be plenty of opportunities for Q&A. We invite you to submit your questions when you register or during the live broadcast. Join in the conversation online using #RSMLive
Follow us on Twitter: @RoySocMed
Guest panel
Professor Andrew Goddard
President of the Royal College of Physicians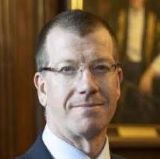 Ginny Bowbrick
KSS Head of School of Surgery
Aaraby Ragavan
Cardiology ST3 at East Sussex Healthcare NHS Trust
Free to watch on Zoom. Register now to join the conversation live at 12:30pm BST on Thursday 29 April.
Register your free place now ►
COVID-19 Series
For health professionals, by health professionals
This series continues to bring you weekly updates on COVID-19 from healthcare leaders.Our COVID-19 learning hub supports healthcare professionals with access to education and learning resources during the COVID-19 outbreak.
Find out more ►